Malus Danica Barrique 2014 - 20cl - Cold Hand Winery - Apple Ice Wine
£19.00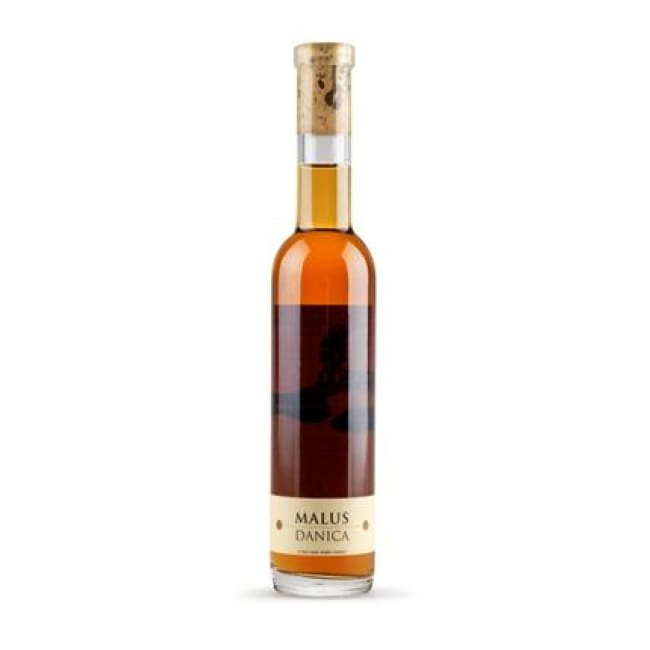 Malus Danica is an award winning cryoconcentrated apple ice wine. Only Here 4 are delighted to be the sole UK distributor for this and all cold Hand Winery drinks. 
Each apple is picked when ripe then pressed immediately and the pulp frozen. The frozen pulp is then taken outside and allowed to thaw at around freezing point with the resulting thick, viscous apple syrup collected and fermented in the winery for 12 months.
The result is an intense apple taste that is sweet with high acidity and simply extraordinary.
The wine must be served cold, between 5 and 8 degree C and is an excellent accompaniment to cheese or desert.
20cl bottle
12% Alc
Product Reviews app integration required
Malus Danica Barrique 2014 - 20cl - Cold Hand Winery - Apple Ice Wine
Malus Danica Barrique 2014 - 20cl - Cold Hand Winery - Apple Ice Wine
Malus Danica is an award winning cryoconcentrated apple ice wine.…
Description

Malus Danica is an award winning cryoconcentrated apple ice wine. Only Here 4 are delighted to be the sole UK distributor for this and all cold Hand Winery drinks. 

Each apple is picked when ripe then pressed immediately and the pulp frozen. The frozen pulp is then taken outside and allowed to thaw at around freezing point with the resulting thick, viscous apple syrup collected and fermented in the winery for 12 months.

The result is an intense apple taste that is sweet with high acidity and simply extraordinary.

The wine must be served cold, between 5 and 8 degree C and is an excellent accompaniment to cheese or desert.

20cl bottle

12% Alc

Reviews

Product Reviews app integration required