LAST FEW REMAINING BOTTLES of Malus Unica 2015 - 75cl - Cold Hand Winery - Sparkling Apple Wine
£29.99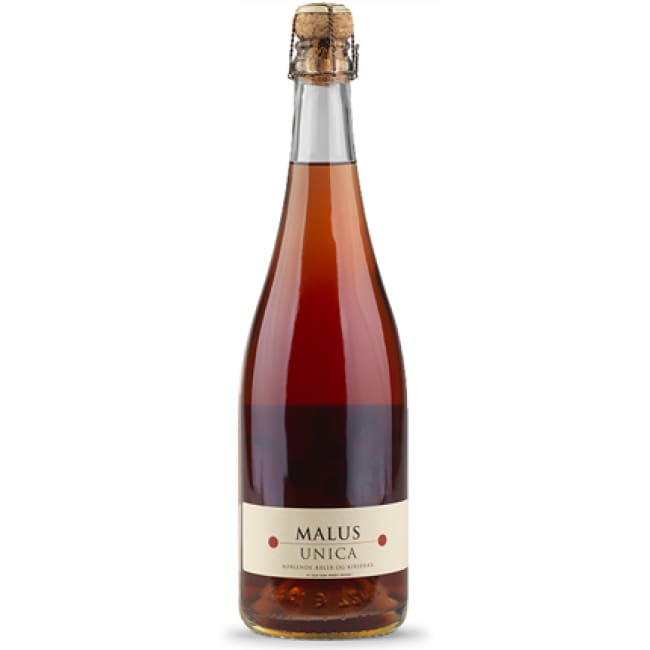 A sparkling fruit wine made from pulped Belle de Boscoop apples.
The wine is then bottled in Champagne bottles and fermented for another approx. 6 months. Each bottle is hand turned whilst in champagne racks  and then each bottle is degorged.
A shot of cherry liqueur with 25 g. sugar per litre is added to provide its unique flavour..
The result is this wonderfully bubbly wine with good acidity, an aroma of cherries and smooth bitterness.
75 cl
12.5 % ALC.
Contains sulphites
Product Reviews app integration required
LAST FEW REMAINING BOTTLES of Malus Unica 2015 - 75cl - Cold Hand Winery - Sparkling Apple Wine
LAST FEW REMAINING BOTTLES of Malus Unica 2015 - 75cl - Cold Hand Winery - Sparkling Apple Wine
A sparkling fruit wine made from pulped Belle de Boscoop…
Description

A sparkling fruit wine made from pulped Belle de Boscoop apples.

The wine is then bottled in Champagne bottles and fermented for another approx. 6 months. Each bottle is hand turned whilst in champagne racks  and then each bottle is degorged.

A shot of cherry liqueur with 25 g. sugar per litre is added to provide its unique flavour..

The result is this wonderfully bubbly wine with good acidity, an aroma of cherries and smooth bitterness.

75 cl

12.5 % ALC.
Contains sulphites

Reviews

Product Reviews app integration required