Pyrus Danica 2015 - 20cl - Cold Hand Winery - Desert Pear Ice Wine
£19.00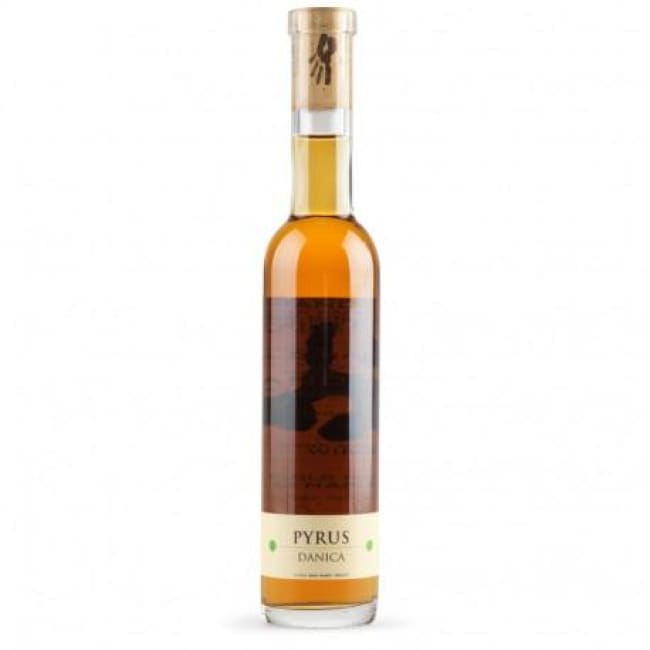 Exclusive to Only Here 4 it is a cyroconcentarted pear wine, made from conference pears.
When ripe, the pears are picked and pressed immediately and the resulting pulp is frozen. By freezing then gradually allow it to thaw when just above freezing the resulting concentrated sweet and syrupy pear concentrate is allowed to cold ferment for over 12 months.
The resulting drink is smooth and it fills the mouth with a wonderful sensation of sweet pears and caramel / toffee flavours.
Serve cold and makes a great accompaniment with cheeses and desserts especially Christmas Pudding!
20cl bottle
10% Alc
Product Reviews app integration required
Pyrus Danica 2015 - 20cl - Cold Hand Winery - Desert Pear Ice Wine
Pyrus Danica 2015 - 20cl - Cold Hand Winery - Desert Pear Ice Wine
Exclusive to Only Here 4 it is a cyroconcentarted pear…
Description

Exclusive to Only Here 4 it is a cyroconcentarted pear wine, made from conference pears.

When ripe, the pears are picked and pressed immediately and the resulting pulp is frozen. By freezing then gradually allow it to thaw when just above freezing the resulting concentrated sweet and syrupy pear concentrate is allowed to cold ferment for over 12 months.

The resulting drink is smooth and it fills the mouth with a wonderful sensation of sweet pears and caramel / toffee flavours.

Serve cold and makes a great accompaniment with cheeses and desserts especially Christmas Pudding!

20cl bottle

10% Alc

 

Reviews

Product Reviews app integration required